New Report: Immigration and Neighborhood Change
Thriving Economies and Vibrant Communities Include Immigrants
Together, let's build a prosperous Southeast Michigan.
Global Detroit Is Part of the Solution
We create strategies to strengthen the region through immigrant inclusion. Research shows that when communities welcome immigrants, they create strong neighborhoods, a productive workforce and successful businesses.
Southeast Michigan benefits when businesses, nonprofits, government and communities attract and retain immigrants. Companies are able to fill jobs. Innovators launch startups. International students put their talents to work. Families put down roots.
25% of Michigan's high-tech companies were started by immigrants.
Duke University and UC-Berkeley
Immigrant-owned businesses in Michigan generated $27 billion in sales in 2018.
New American Economy
The #1
(and only) growing population source in Detroit is immigration.
U.S. Census
Four out of ten of immigrants in Michigan have a bachelor's degree or higher. 
U.S. Census
East Davison Village Stays Rooted in Community Vision
East Davison Village is a tight-knit, largely African American community where many residents have lived for generations and family members often live within walking distance of one another. The neighborhood borders Banglatown, and joining the long-time residents are new neighbors from Yemen and Bangladesh. 
If you ask long-time East Davison Village community members what it was like to live there five years ago, you might hear residents say that they felt forgotten. Development was happening in other parts of the city–in fact, the words "renaissance" and "rebirth" were being used to describe certain parts of the city. But not theirs.  
From inside the community, though, the story couldn't have been more different. Community members were working together to clean up alleys, keeping vacant homes from falling into disrepair and looking out for one another. Residents who had grown up in the neighborhood were moving back. Things were happening. Read more here.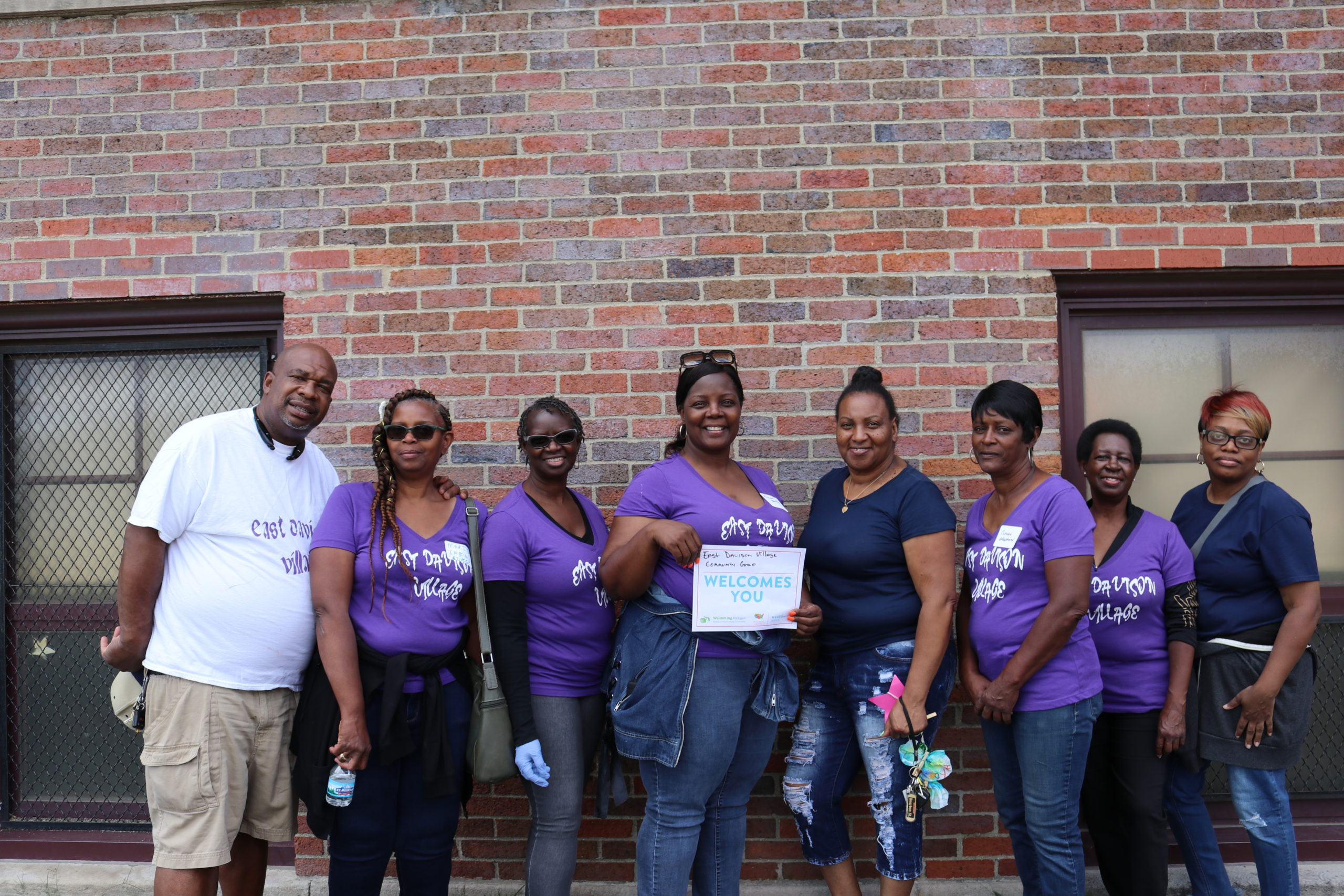 Invest in Southeast Michigan's future with Global Detroit.