Join Us on October 8 for Tapestry, our 10th Anniversary Celebration 
Thriving Economies and Vibrant Communities Include Immigrants
Together, let's build a prosperous Southeast Michigan.
Global Detroit Is Part of the Solution
We create strategies to strengthen the region through immigrant inclusion. Research shows that when communities welcome immigrants, they create strong neighborhoods, a productive workforce and successful businesses.
Southeast Michigan benefits when businesses, nonprofits, government and communities attract and retain immigrants. Companies are able to fill jobs. Innovators launch startups. International students put their talents to work. Families put down roots.
25% of Michigan's high-tech companies were started by immigrants.
Duke University and UC-Berkeley
Immigrant-owned businesses in Michigan generated $27 billion in sales in 2018.
New American Economy
The #1
(and only) growing population source in Detroit is immigration.
U.S. Census
Four out of ten of immigrants in Michigan have a bachelor's degree or higher. 
U.S. Census
Preparing Top Talent 
This past summer, we launched the Global Talent Accelerator as part of our effort to connect Southeast Michigan companies to top global talent and prepare our region's international students for the U.S. job market. Eleven students and recent graduates were selected for this inaugural cohort. Most are in the STEM field and all possess degrees (or soon-to-be completed degrees) from bachelor's to Ph.D. The students spent the summer attending interactive workshops on pitching, resume writing, networking, business etiquette and other important professional skills, and visiting some of metro Detroit's leading companies, including StockX, OpTech, LinkedIn and Quicken Loans. Several have already landed internships or full-time positions. Sudhanva Kulkarni, a graduate of Lawrence Technological University, used the skills he gained in GTA to secure a position as a technical sales engineer with Global Window Films. "GTA was a bridge between graduation and professional world for me," he observed.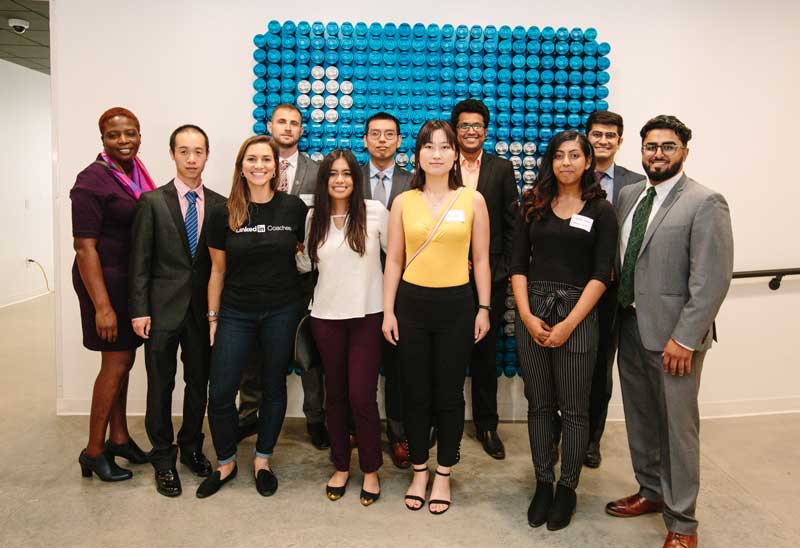 Invest in Southeast Michigan's future with Global Detroit.