Building An Inclusive and Prosperous Southeast Michigan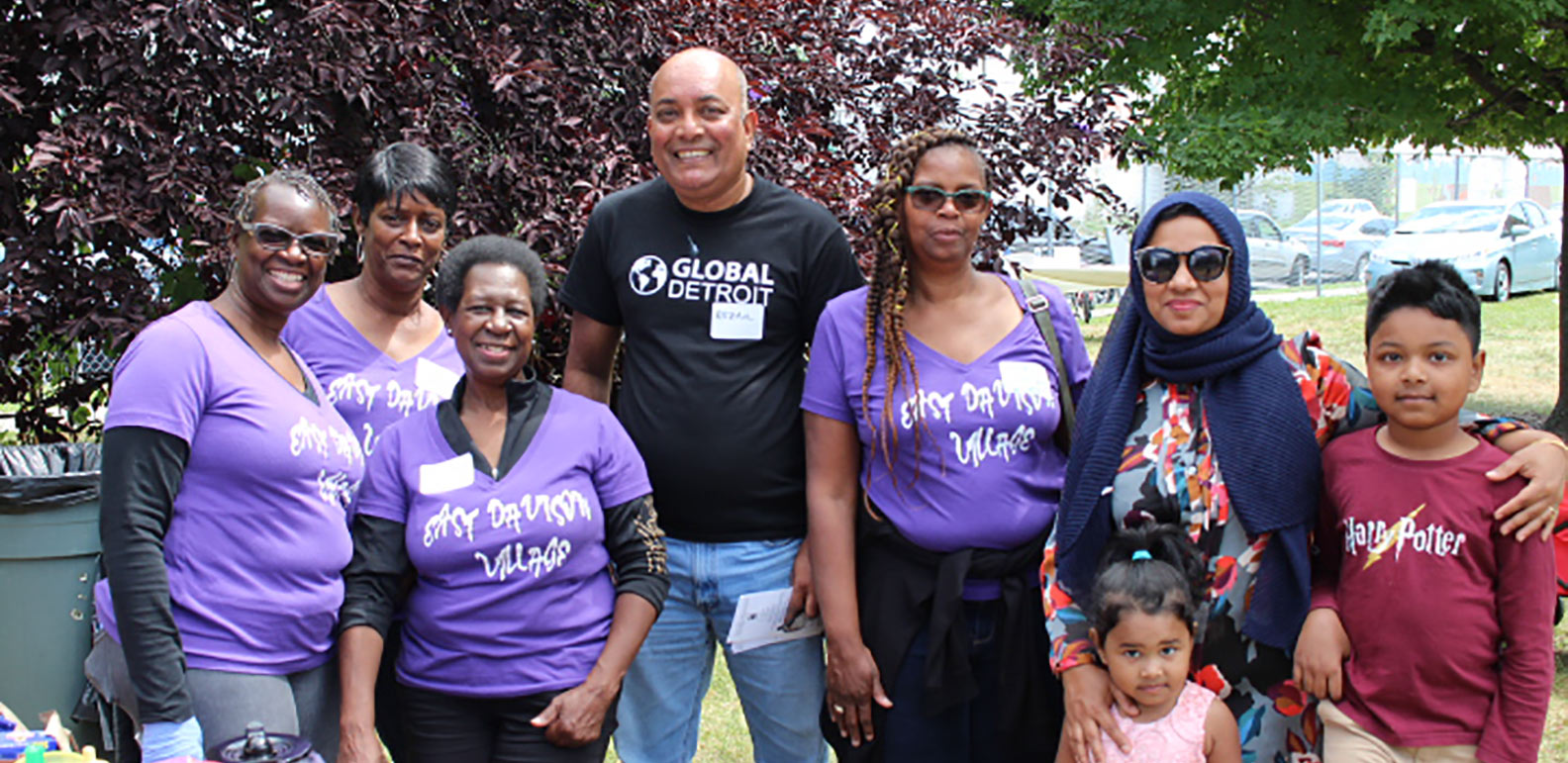 Building An Inclusive and Prosperous Southeast Michigan 
Global Detroit is a regional economic development and community development organization. With a focus on immigrants and global talent, we develop and implement inclusive strategies to drive the growth, revitalization and broadly shared prosperity of Detroit and Southeast Michigan.
We know that immigrant inclusion is critical to Detroit's revitalization and our region's growth. By ensuring immigrants are a vital part of our region's community and economic development strategies, we're building a vibrant city and thriving global region with strong neighborhoods, healthy families, competitive companies, successful small businesses, and a rich and diverse cultural life.
Let's make Southeast Michigan the most inviting place for immigrants to work and live.
No U.S. major metropolitan area that has lost population since the 1960s has stabilized or reversed course without immigration. In Michigan, immigration accounts for all population growth in the last 30 years. By intentionally including immigrants in our region's community and economic development strategies, we will create sustained prosperity. For everyone.
How We Work
We are trusted connectors, architects of ideas and change-makers. We drive lasting regional change. Our programs are designed to be scalable and replicable, serving as models for governments, businesses, nonprofits and public institutions to adopt immigrant-inclusive policies, practices and programs.
Global Detroit began with a study on the powerful impact that immigrants have on the regional economy. In the decade since, we have and continue to produce an extensive body of research related to the economic impacts of immigrants, as well as recommendations for inclusive strategies for our cities, regions, states and nation.
With the ninth largest international student population in the nation, Michigan currently educates 33,000 international students who contribute $1.2 billion annually to our economy. Through our Global Talent Retention Initiative, Global Detroit is working to help Southeast Michigan companies connect to global talent and to prepare international students for the US job market. We are working to make Southeast Michigan a national leader in attracting, retaining and placing these international graduates and other foreign-born professionals.
Immigrants have founded 51% of US startups valued at $1 billion or more. And in Michigan, 20 percent of Main Street business owners are immigrants, generating $1.3 billion annually. High tech or low, we know launching a startup or running a small business isn't easy—for anyone. The prospect can be even more daunting for immigrants and international students, who need to navigate new communities and cultures. We help high-growth startups with foreign-born founders stay and create jobs in Southeast Michigan through our Global EIR program, and we connect small business owners in Detroit's immigrant neighborhoods to the city's extensive ecosystem of funding and support.
Strong Detroit neighborhoods are critical to a stable and prosperous region. Global Detroit's Opportunity Neighborhoods program helps families and small business owners connect to homeownership and home repair programs, foreclosure prevention, small business support, community engagement opportunities and other resources they need to put down roots and thrive.
An inclusive institution is a successful institution. We help governments, businesses, nonprofits and public institutions develop strategies for meaningfully including immigrants in their work. From developing outreach and recruiting strategies to navigating the visa process to creating an immigrant-friendly workplace culture, we can help strengthen your organization and our region through the development of immigrant-inclusive strategies.