Global Entrepreneur in Residence 
Helping International Founders Launch Startups and Create Jobs in Southeast Michigan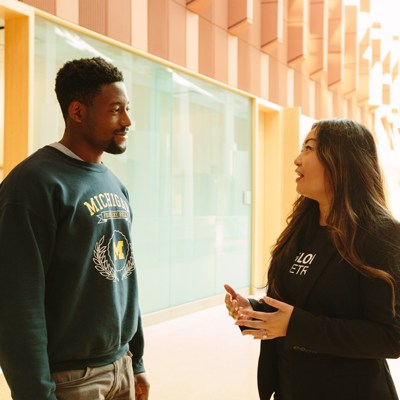 A Home for Innovators
Global EIR provides a pathway for foreign-born entrepreneurs to launch their companies here in the US, placing them with universities to mentor and teach while working on their startups. If you have a bachelors' degree or higher and want to build and grow your business in Southeast Michigan or are an international student interested in pursuing an entrepreneurial venture post-graduation, Global EIR is here to help.
Global EIR in Southeast Michigan is a partnership between Global Detroit, Wayne State University and the College for Creative Studies, with support from the William Davidson Foundation.
HOW IT WORKS
There are several factors that are reviewed during the application review and assessment period. Factors we evaluate include whether each candidate:
Has a scalable, high-growth business
Has invested capital into the business and/or received funding or other investment.
Can show evidence of financial success through financial projections for year 1-3 of the business.
Has a minimum viable product or market-ready product
Has completed a market competitiveness and feasibility analysis for the business
Has a minimum of a bachelor's degree, or a two-year degree with 10 years exemplary industry experience
Is willing to establish/relocate their business in Southeast Michigan
Success Story
PAXAFE
Ashok Seetharam and Ilya Preston are the founders of PAXAFE, which protects the shipment of insured parcels via IoT-enabled packaging solutions providing cheaper, data-driven shipping insurance. Ilya's family immigrated to the U.S. from Russia when he was a boy. Ashok is a native of India who graduated from Brown University with a master's degree in biomedical engineering. In Summer 2019, Ashok was accepted into Global EIR, enabling him and Ilya to move to Southeast Michigan and grow their company here. Ashok is mentoring University of Michigan student entrepreneurs while working on PAXAFE out of Ann Arbor SPARK. Since arriving in Michigan, PAXAFE has closed on a $650,000 second round of pre-seed funding, bringing their total raised in 2019 to almost $1 million, and they have begun hiring for new positions.