Global Talent Accelerator
Preparing International Students for the U.S. Job Market
Global Talent Accelerator
Preparing International Students for the U.S. Job Market
International students and recent grads, do you want to:
Develop skills to prepare for your U.S. job search?

Grow your professional network?

Connect with Southeast Michigan's top STEM employers?
The Global Talent Accelerator (GTA) assists international students and recent graduates looking to thrive in Southeast Michigan's job market.
In the Accelerator you will:
-Learn skills from the experts on how to sell yourself to the U.S. job market
-Get coaching and mentoring from professionals in your field
-Attend events and workshops tailored to improve your chances of employment
-Take virtual tours of some of metro Detroit's top companies 
– Make connections in Southeast Michigan's corporate community and develop a network of peers
 *The Global Talent Accelerator will be on hiatus in 2022. Please check back for updates about our program in 2023.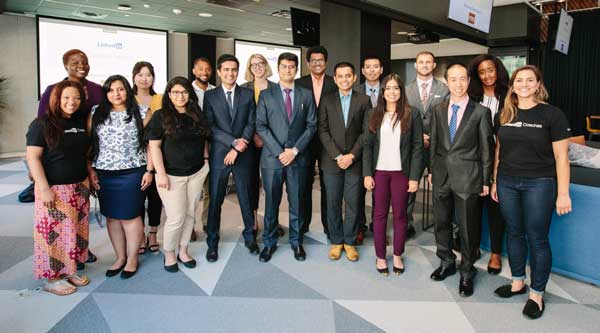 An established engineer with seven years of experience working for both Ford and GM, Lily Liu could not think of a better location than Michigan to further her education and take a deeper dive into advanced automotive technologies. But after Lily received her master's in engineering management from Kettering in December 2019, she had a difficult time landing job interviews. That's when she met Guiqiu Wang from Global Detroit at one of our job fairs and learned about our Global Talent Accelerator. In March 2020, Lily joined the GTA program's second cohort of international students.
Lily was one of the program's most dedicated students. Committed to attending all of the sessions, even though she did not own a car, Lily planned to take an Uber from Flint to Detroit every week. The program moved online after the first week due to Covid-19, however. Despite the uncertain times, Lily's dedication and past work experiences helped her land her dream job as an algorithm engineer contractor for Ford Motor Company in May 2020.
Lily credits the GTA program, which has helped more than 60% of its graduates secure jobs, for helping her navigate the job search process. "GTA had a lot of discussion and seminars, which helped us to step out of our comfort zones from different perspectives," she says. Learning how to personalize her resume to meet the requirements of online resume scanners, as well as how to prepare and deliver an effective elevator pitch for each interviewer, gave Lily the strategic tools she needed to stand out as a job candidate. The support she received from Guiqiu after the program ended allowed Lily to remain hopeful even during a pandemic. "Job hunting is a stressful process for everyone, but if you know there is a person who is always staying with you, you feel much better," Lily says.
International students bring diverse perspectives and ideas that help American companies create innovative products, Lily notes: "Talent is not all in one country, they are worldwide."