Global Talent Accelerator
Preparing International Students for the U.S. Job Market

Global Talent Accelerator
Preparing International Students for the U.S. Job Market
International Students and Recent Grads, do you want to:
Develop skills to prepare for your U.S. job search?

Grow your professional network?

Connect with Southeast Michigan's top STEM employers?
The Global Talent Accelerator (GTA) assists international students and recent graduates looking to thrive in Southeast Michigan's job market.
In the Accelerator you will:
Learn skills from the experts on how to sell yourself to the U.S. job market

Get one-on-one coaching and mentoring from professionals in your field

Attend events and workshops tailored to improve your chances of employment

Take virtual inside tours of some of metro Detroit's top companies
 *Due to COVID-19, all Summer 2020 GTA workshops and events will be held virtually.
Eligible students must be in their final year of undergraduate or graduate studies, expecting to graduate in 2020 and eligible for OPT/CPT.
Workshops will be held on five Fridays in July and August (7/17, 7/24, 7/31, 8/07, 8/14) from 10 am to 2 pm. Participants must commit to attending all workshops and events for the entire program.
To apply:
Complete

Summer 2020 GTA Application Form

. 

Record a 2- to 5-minute video stating why you want to join the Global Talent Accelerator.  

Upload the private/unlisted video to YouTube. Instructions as to how to upload your video can be found

here

. 

Paste the link to your video into the Application Form.
Submit your application by Friday, June 26th, 11:59 PM ET.
For questions, please contact Guiqiu Wang at guiqiu@globaldetroitmi.org.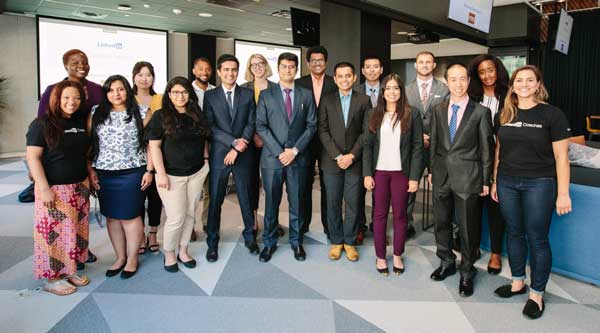 Success Story
Sudhanva Kulkarni
After graduating from Savitribai Phule Pune University in India, Sudhanva Kulkarni moved to Michigan to pursue a masters degree in automotive engineering technology at Lawrence Technological University. He received his degree from Lawrence Tech in May 2019 and spent his summer networking and polishing his professional skills in the Global Talent Accelerator, with hopes of obtaining a job with a US automotive manufacturer or supplier. Although he is an outgoing person, he was having trouble connecting with employers and potential job opportunities. After he attended GTA's business etiquette session, he applied changes to his communication approach with recruiters and immediately saw an increase in responses. Just over a month into the program, he'd landed interviews with Toyota and GWF.
"What I learned about myself is I can stand out in the crowd and I can be more confident when talking. It is really easy to sell yourself, to market yourself and to share yourself in a direct way," he reflected soon after he completed the GTA program. "Previously, I used to think what is the formula? Is there any rocket science behind that? But I learned it's really easy to present your ideas. The only thing that you require is courage."
Sudhanva's courage paid off. By summer's end, he had moved to the Washington, D.C. area to work as a lead business development and technical sales engineer for GWF. In this role, he works with GWF's research and development departments to help identify and develop new products; collaborates with sales teams to understand customer requirements and provide sales support; prepares and delivers technical presentations; and provides technical support.
"GTA was a bridge between graduation and professional world for me," Sudhanva observes. "Starting from writing emails to networking, I learned the correct way of approaching potential employers. I understood that networking is not only for getting jobs but also to make great contacts so you yourself can be helpful to others and the society."
Sudhanva knew from grade one that he would study in the U.S., which he believes has "the best education system in the world," especially for studies in automotive engineering. His long-term career goal is to become a CEO of an automotive OEM—and, potentially, to come back and contribute his talent right here in Michigan.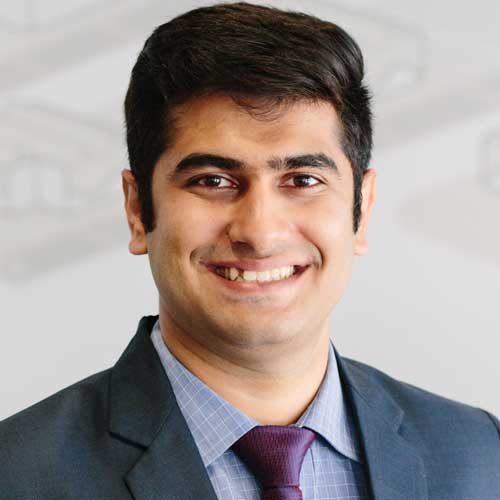 Build your future with Global Detroit.