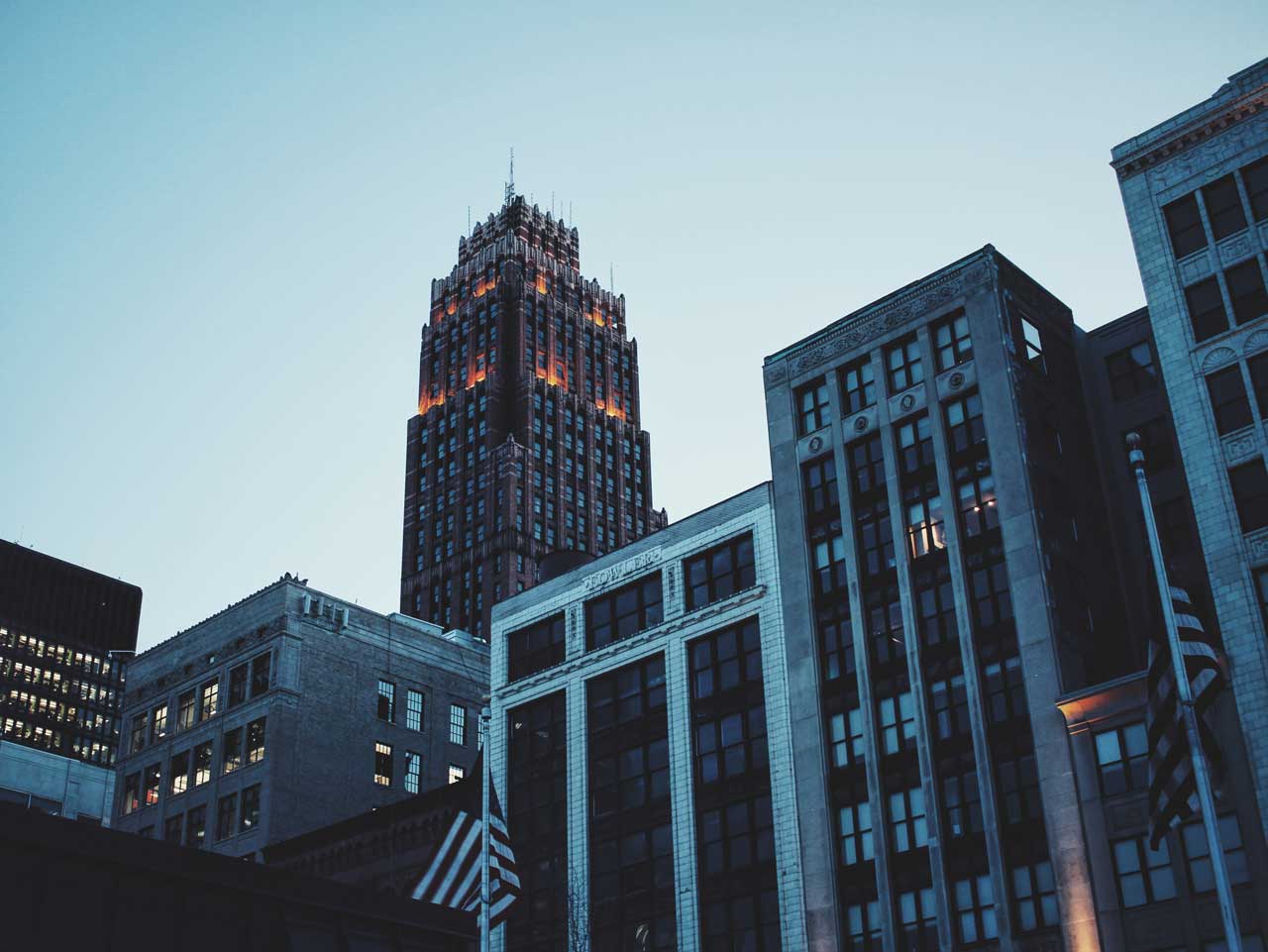 Global Detroit began with a study on the powerful impacts that immigrants have on the regional economy. In the decade since, we have and continue to produce an extensive body of research related to the economic impacts of immigrants, as well as recommendations for inclusive strategies for our cities, regions, states and nation. 
Building Inclusive Cities
Immigration and Neighborhood Change in Detroit
This report details the results of a two-year study of the impacts of rapid immigration growth in two Detroit neighborhoods, concluding that welcoming and supporting immigrants is a concrete, highly effective strategy to stabilize and revitalize disinvested neighborhoods with tangible benefits to both new and long-term residents. One of the first studies ever to look at the impacts of rapid immigration growth on neighborhoods and long-term residents, the findings could be applied to many post-industrial cities across the U.S. The study was conducted by Global Detroit in partnership with Alan Mallach and Data Driven Detroit. (2021)
DOWNLOAD THE REPORT
DOWNLOAD THE SUMMARY REPORT
DOWNLOAD THE OVERVIEW      English  |  Arabic  |  Bangla  |  Spanish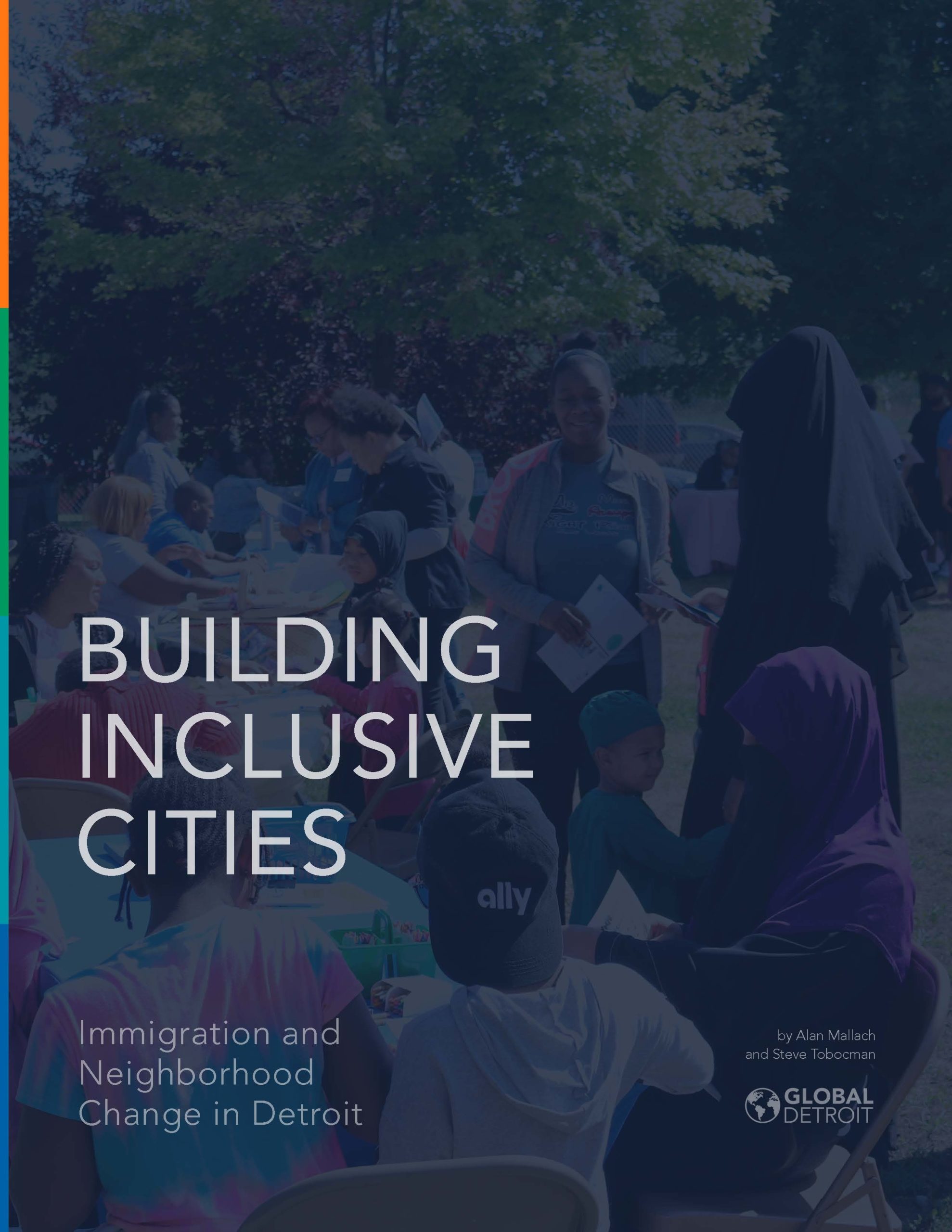 Immigrant Housing in Detroit
According to survey research, immigrant Detroiters are every bit as eager to become homeowners as non-immigrant residents. This study sheds light on barriers that may explain lower homeownership rates among immigrant Detroiters, including significantly less awareness of credit scores and lower usage of bank accounts. The study indicates that building more inclusive financial literacy, budgeting, banking, and homeownership programs will pay tremendous dividends for increasing homeownership in Detroit. (2018)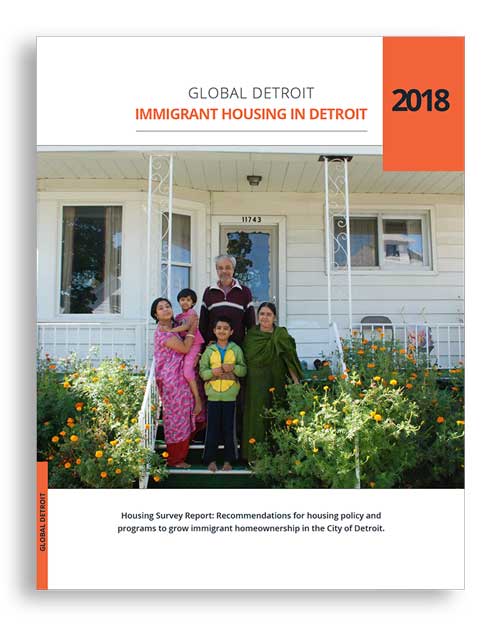 The Economic Impact of Refugees in Southeast Michigan
Michigan has been the fourth largest destination state for refugees over the last decade. Global Detroit's research documents that these new Michiganders have been a source of strength to the Michigan economy.  The study conservatively estimates total annual economic impact of refugees to be between $229.6 million and $295.3 million in new spending, along with between 1,798 and 2,311 new jobs, in 2016 alone, from the over 21,000 refugees in resettled into Macomb, Oakland, Washtenaw and Wayne Counties between 2007-2016. (2017)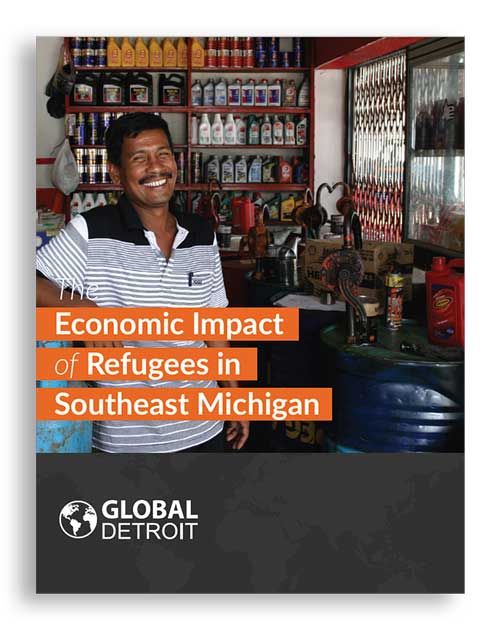 Connections are the key to making our work happen.