Global Detroit is honored to celebrate five community leaders who reflect our commitment to building a more vibrant and inclusive Detroit and Southeast Michigan. These leaders will be honored with our Changemaker Awards during Tapestry, our annual celebration. This year, the event will be held as a Facebook Watch Party at 4 pm on October 7. Admission is free, but we invite our supporters to purchase a $100 benefactor ticket or to make a donation of any amount. RSVP for the event here.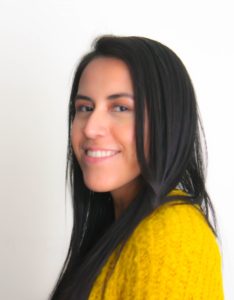 EMERGING TALENT
Berenice Lopez-Sanchez, Interaction Designer, Ford Motor Company
After five years of working in engineering with General Motors in her native Mexico, Berenice Lopez-Sanchez wanted to reconnect with the career for which she was trained – industrial design. So, she enrolled in the master's program at the College for Creative Studies. After earning her MFA in integrated design, she wanted to stay in Michigan. But even with her strong automotive background, she was having trouble finding a new position. She sought out resources that could help, including Global Detroit's Global Talent Accelerator and the Detroit Regional Chamber's Let's Detroit program. New tools in hand, she landed a job at Ford Motor Company as an interaction designer. She works with customers to learn how they interact with the vehicle's technology – how the user does things. "It's interesting to see how they interact with the car's technology," Berenice explains. "I have found a human connection with the vehicles."
Most of Berenice's colleagues in her department at Ford are immigrants. They come from Mexico, Lebanon, Hong Kong, Haiti and Eastern Europe. "We are people who are not afraid to take risks. We are not afraid to make changes," she says. "That is good for the economy because we have a different approach to what we do. If we're asked to do something different from what we are used to doing, we aren't afraid to make those adjustments. We bring a different perspective not only to the work we do but what we do in general. We have a different way of thinking. It's good to have a different point of view. It makes the culture at work richer."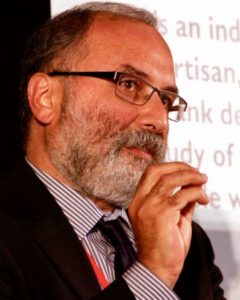 GLOBAL DETROIT CHAMPION
Hassan Jaber, President and CEO, ACCESS
Hassan Jaber has spent 41 years at ACCESS (Arab Community Center for Economic and Social Services), the largest Arab American community nonprofit in the United States. Hassan joined the organization in 1980 as COO and has spent the last 14 years as the organization's president and executive director. He has helped grow the organization from a small group of volunteers to one with over 120 programs at 10 locations, serving communities of all backgrounds.
"We need to remind ourselves this is a country that was built by immigrants," he says. "It is shaped by immigrants coming from very diverse backgrounds. We need to remind ourselves this is our heritage – our asset. We must continue to highlight and uplift this history."
As he prepares to retire, Hassan says his greatest accomplishment has been working on behalf of those in the community who most needed ACCESS' assistance. "It has been my life's work to uplift the marginalized and work for the cause of people who were left out of getting resources and support," he says. "I am most proud this is where I wanted to be and where I spent my energy and tried to make a difference in this area."
He is also proud that he and his team built a strong organization that never lost focus on its mission to create a society that is fair for all: "We also created an organization that understands the intersection between serving economic health and needs and being advocates for these people – changing things for the better."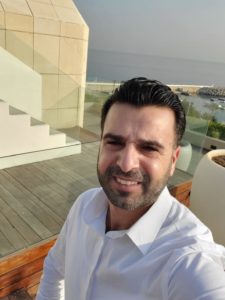 COMMUNITY ENTREPRENEUR
Arafat Hachem, Owner, A&H HVAC
Arafat Hachem came to metro Detroit from Lebanon in 2003 as a refugee. "The Middle East has so much fighting and problems. We came here to have a better life," he shared. He settled in Dearborn Heights where he took a job at an HVAC company his first week. Two years later he was made a supervisor, but he wanted to start his own company.
In 2006 he opened A&H HVAC and never looked back. Today, he has 27 employees and also works with a group of subcontractors. "I put a lot of hours into the business when I began. I built good relationships with my customers and my distributors. I am always honest with everyone, and that's why I am here now," he says. "Immigrants take chances. They start businesses."
Arafat is especially proud of his stellar reputation. "I help a lot of people. We try to help them from our company. Sometimes you can't leave people with no heat. We fix broken steps, broken doors, windows. We are just doing a kindness. Some people need money for food, electric bills, gas in the car." Global Detroit partners with A&H to provide free appliances and energy upgrades through our Energy Assistance Program, offered in partnership with DTE.
Arafat and his company give out 500 turkeys every Thanksgiving and Christmas. They host Halloween parties. Each month his team meets to discuss how they can help the community. "I teach them it's not just about money," he says. "You have to help others."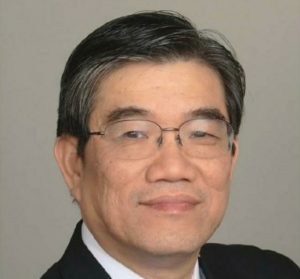 IMMIGRANT IMPACT
Jimmy Hsiao, CEO, Logic Solutions
"Immigrants provide two important factors for the economy," Jimmy Hsiao observes. "One, a lot of them have specific skills that are sometimes hard to find. Those skill sets help society as a whole to fulfill a need in this country. It helps everyone. Two, immigrants come from all over the world, and most of what we do has a global impact. Having this type of global workforce coming to the U.S. to work helps us to compete globally much better. They provide different perspectives from their backgrounds and skill sets." 
Jimmy grew up in Taiwan and came to the U.S. as an international student. He holds a bachelor's degree in electrical engineering and a master's degree in computer engineering, both from the University of Michigan. "I studied hard and worked to prove myself. Eventually, I started my own company where I could provide opportunities for others here in Michigan," he recalls.
Jimmy launched Logic Solutions, a mobile and web technology innovation firm, in a basement in downtown Ann Arbor. The company now has six offices worldwide and has worked with over 2,100 clients ranging from universities, automotive OEMs, industry consortiums, Fortune 500 companies, nonprofits, healthcare corporations, and software firms. Jimmy stays in Michigan because he likes it here. He is proud he has been able to pay back what he got from the U.S., which gave him an opportunity for both an education and employment. "I can now do the same for others," he says. "I feel I can provide job opportunities and provide internships to many international students and opportunities for when they graduate from the university. We are in the digital technology space, which has a global impact. I'm happy that I have been able to grow my company and hence provide opportunities for international students while they are in school and after graduation."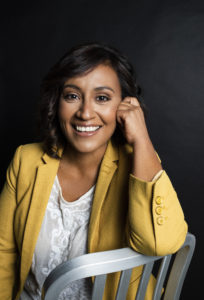 SPECIAL AWARD: IMMIGRANT ADVOCACY
Raquel Castañeda-López, City of Detroit District 6 Councilwoman
As she nears the end of her final term on Detroit City Council, Councilwoman Raquel Castañeda-López says she looks forward to taking some time to explore her next chapter. One thing will not change: She will remain passionate about immigration and immigrant inclusion. "We should all do everything we can to remove barriers from the ability of immigrants to be included at all levels of participation," she says. "Being the daughter of an immigrant, it is so important to me that everyone's dignity as a human being is respected. It's about being true to our values."Rarely is the whole person looked at for their value as a human being, she observes. "It's about being true to our values too."
Raquel is most proud of her coalition-building work, including her leadership in the creation of the city's Immigration Task Force. "It's about bringing people together. Everyone has their own perspective. For example, all these people were working separately on immigration issues, but the creation of the ITF has brought people together for a shared interest," she says. Fifty percent of leadership is bringing people together in the same room, she points out. "I love the ITF. They have been invaluable. The coalition-building piece is what I am most proud of. I believe it will continue without me. They see the value of issues that affect not just immigrants, but all communities."