As Global Detroit puts final preparations in place for celebrating 12 years of building a vibrant, inclusive Detroit and Southeast Michigan, we are proud to introduce the 2022 awardees of Tapestry, our annual awards gala which takes place Thursday, October 13 from 5 – 7 pm at the Jam Handy Building 2900 E. Jefferson.
These four individuals continue to support Global Detroit's work to help build inclusive economies and vibrant communities by practicing immigrant-inclusive policies. We congratulate them on their efforts. 
2022 Global Detroit Champion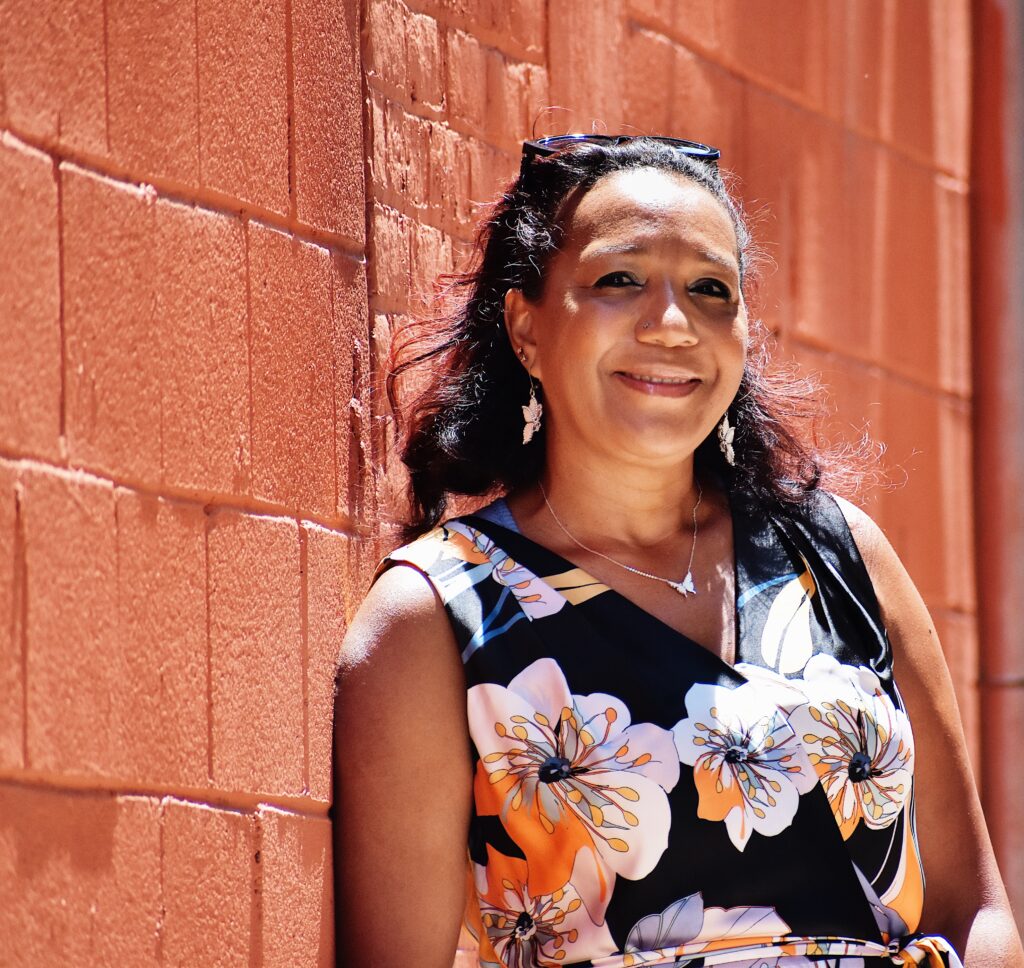 Sophia Chue 
Caribbean Community Service Center 
This award goes to a person or institution that exhibits inclusive practices or has championed immigrant inclusion. 
Born and raised in Kingston, Jamaica, Sophia (Loraine) Chue migrated to the U.S. as a teenager. She moved to Detroit in 1994 after spending eight years in the U.S. Army, deployed to Southeast Asia during Operations Desert Storm and Desert Shield. Having worked extensively in the nonprofit space, Sophia realized that there were several organizations celebrating the cultural heritage of the nearly 12,000 metro Detroiters of Caribbean and West Indian descent, but none addressing the socio-economic needs.
"When I looked at the spaces we were in, I saw that we did culture very well and we did socializing very well. But we were not providing the social services," she explains. "So I got with some friends to talk about it: 'When you come to Detroit, what do you do, who do you meet, who do you speak to? You need immigration or social services help, who do you turn to?'"
The answer is the Caribbean Community Service Center, founded by Sophia in 2017. Among CCSC's many efforts, the organization organizes an annual Black History Month event that brings people together to explore the connection between African American, African and Afro-Caribbean residents of Detroit. The events don't shy away from weighty topics, and have included speakers discussing the revolution in Haiti and its connections to Maroons, Garifunas and Gullah people. CCSC is also creating a Cultural Sensitivity Toolkit.
In addition to her work with CCSC, Sophia is the former co-chair of the City of Detroit Immigration Taskforce, Secretary of the City of Detroit Entertainment Commission and the Ambassador to the Caribbean Region for World Medical Relief. On top of that, she  is the Office Manager and Business Development Manager for Process Controls & Instrumentation, an engineering company in Midtown Detroit.  She also owns and operates a consulting firm, L&M LLC that provides event planning, promotion, business strategic planning and development consulting, in addition to other services. And she is the author of seven books of poetry.
Unsurprisingly, given Sophia's own deep involvement in the community, collaboration is at the heart of CCSC's work. "Partnerships with  like-minded organizations is our strength," she says. "It gives us breadth to do more, just by participating in our tribe."
2022 Global Detroit Corporate Leadership Awardee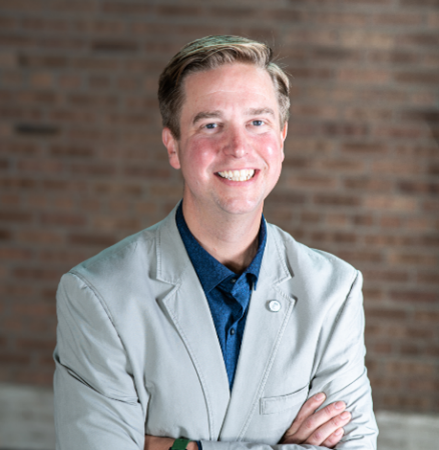 Andy Johnston 
Grand Rapids Chamber of Commerce 
This award is a significant way to highlight Global Detroit's GTRI and/or GEIR programs and the importance of its contribution to the growth of the economy. 
"I love Chamber work," says Andy with enthusiasm. Chambers sit at the intersection of community, government and business, providing a proverbial "Room where it happens." The Chamber, in Andy's mind, is the "convenor in chief."
"I hate seeing problems unsolved," Andy notes. Everyone agrees we need comprehensive immigration reform. Andy likes to cite and use data provided by Global Detroit, the New American Economy and others. Growing a metro region's economy requires welcoming newcomers of all types, including immigrants and refugees.
There are few advocates as clear as Andy about why immigration is important. "Immigration reform is the right thing to do from a moral perspective and the smart thing to do for the economy and our future prosperity." He notes that the United States was founded by amazing, risk takers who wanted a better life. Andy wants this country and our state to be about welcoming and encouraging people to create opportunity.
But Andy Johnson is not simply a person with strong inclusive values and vision. He and his colleagues at the Grand Rapids Chamber like Omar Cuevas are folks that get things done. In 2019, Andy joined Global Detroit and a handful of other business leaders, Global Michigan and national experts to work with Governor Whitmer's 60×30 workforce development initiative to draft the first immigrant inclusion strategy for any of the nation's 40+ post-secondary degree or credential attainment initiatives. It would take another three years to fund the plan, which happened this summer through a $5 million appropriation by the Michigan Legislature. With Andy's partnership, Global Detroit was able to build an advocacy coalition of more than a dozen local chambers of commerce and economic development agencies from the Upper Peninsula to West, Southwest and Mid-Michigan, in addition to statewide groups like MICHAuto, the Small Business Association of Michigan, the Michigan Works! Association and Michigan Community College Association. Andy played a pivotal role in helping this coalition to form and the Grand Rapids Chamber was a critical partner in joining Global Detroit in key meetings with Republican members of the House and Senate Appropriations Committees.
In addition to his work on making Michigan a leader in funding global talent attraction and retention programs, Andy was the driving force behind creating the Michigan Compact on Immigration, a set of principles to guide the immigration discussion at the state and federal level signed by a coalition of business and industry leaders that represent more than 20,000 companies and more than one million employees across the state. The Michigan Compact on Immigration calls for a federal immigration system that responds to the needs of Michigan employers and workers in a time when talent attraction and retention is critical to the state's economic growth. Global Detroit, the Detroit Regional Chamber and the New American Economy were critical partners in developing this compact, but Andy was the critical linchpin in getting most of the core business groups signed on.
Finally, Andy's award as our 2022 Corporate Champion is really on behalf of the entire team at the Grand Rapids Chamber, especially his colleague Omar Cuevas. The Grand Rapids Chamber has been a critical partner in developing and implementing the Kent County Welcome Plan, a cross-sector immigrant integration plan for Kent County written with support of Welcoming America and the New American Economy's Gateways for Growth program. The creation of this plan positions Kent County as a strong peer for Southeast Michigan and the myriad of programs, policies and practices that we have developed to build an inclusive economy and vibrant communities.
2022 Global Detroit Community Entrepreneur Awardees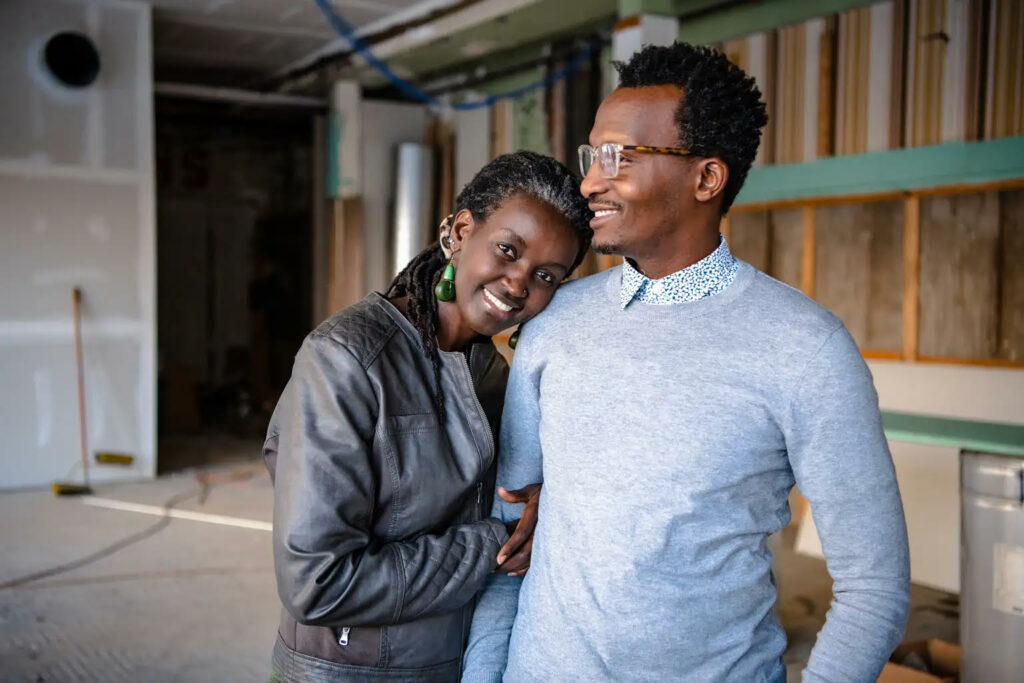 Nadia Nijimbere & Hamissi Mamba 
Baobab Fare (Restaurant) 
This award highlights an establishment that has had a significant impact on Main Street where entrepreneurs are having a positive impact on a neighborhood. 
Nadia Nijimbere and Hamissi Mamba did not know a soul when they came to the U.S. Nadia arrived in 2013. She was fleeing their native Burundi, where she was persecuted for her human rights work on behalf of women. She found refuge at Freedom House in Detroit. Mamba joined her two years later. But by then, they were a family of four: after Nadia arrived at Freedom House, she learned she was pregnant with twins.
Although Mamba had worked as a sales and marketing manager in Burundi, he did not speak English when he arrived in Detroit and had trouble finding a job. He and Nadia decided the best course was to open their own business. While at Freedom House, Nadia and Mamba attended an entrepreneurship class offered to residents by ProsperUs Detroit and taught by staff from Global Detroit. ProsperUs is one of the first initiatives that grew out of our 2010 Global Detroit study.) Nadia is an excellent cook, and they hoped to share her East African dishes with their new community.
In 2017, Nadia and Mamba were granted asylum. In 2021, after years of catering and pop-ups, and a critical Hatch Detroit award, Baobab Fare opened at the corner of Woodward and Grand Boulevard. The reception has been enthusiastic to say the least. Baobab Fare has received local and national media attention, including being named the Detroit Free Press' 2022 Best New Restaurant.
But it's not just the food that draws people to Baobab Fare. Nadia and Mamba are true believers in and supporters of their Detroit community, as reflected in their restaurant's motto: "Detroit Ni Nyumbani," or "Detroit is Home." Many of their staff are also immigrants, looking for their first work opportunity in the U.S. Nadia and Mamba open their space to fellow restaurateurs for pop-ups, they host co-working days, and they routinely donate food and time.
"Being an immigrant is not easy. It comes with challenges that many people don't even think about. But being an immigrant has an advantage to it. It allows you to find the people that care for you and the people who understand your struggle without much explanation. Once you find those people, you are home".
2022 Global Detroit Emerging Talent Awardee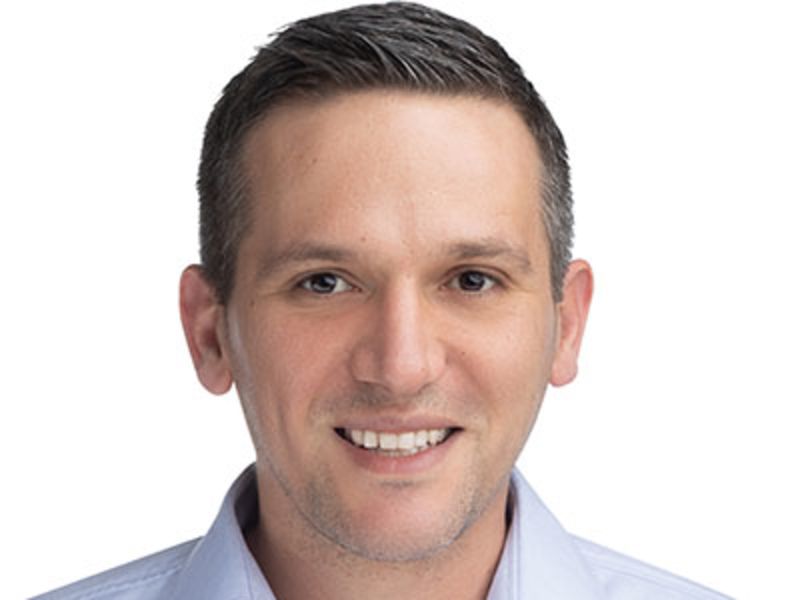 Simon Forster 
PassiveBolt 
This award goes to a corporate entity that exhibits inclusive practices or has championed immigrant inclusion. 
Working for automotive supplier Continental in Europe, Simon Forster helped develop the company's first NFC door handle. NFC (or near-field communication) is a wireless technology with a shorter range than wi-fi or bluetooth, which makes it harder to breach. Simon and his colleague, Kabir Maiga, technical lead, saw applications for this technology beyond the auto industry. So when Continental launched a pitch competition for non-automotive ideas, the two submitted their concept of a touch-access keyless entry technology for homes. To their surprise, they were selected as one of the top three, out of around 1800 entries, and had the chance to develop their product at an incubator in Munich. At the end of the incubator, Continental supported them to spin off their company, PassiveBolt.
The next challenge became launching PassiveBolt in the U.S. A native of Germany, Simon explored various visa options to be able to launch his company in Michigan, but kept hitting dead ends. Instead, he stayed in Europe and traveled to metro Detroit periodically. Then, an advisor at Ann Arbor SPARK suggested he loos into Global Detroit's Global EIR program. Earlier this year, Simon became our first Global EIR at Wayne State University. As an employee of Wayne State, he qualifies for an H-1B visa, enabling him to stay in the U.S. and develop his company. He has been assisting the university's Technology Transfer department with patent reviews and working with  its C2 Pipeline program for high school engineers.
Like any good startup, PassiveBolt has evolved. The company is now focused on a decentralized identity platform that introduces cryptographic attestations for unlocking secure spaces and is completing their next funding round. PassiveBolt employs about 25 people, with the core team all based in Michigan. Simon intends to stay and grow his company here, observing that supporting high-skilled immigrants, like all of our Global EIRs, has benefits for all Michiganders.
"Helping immigrants come to the States contributes to and helps rebuild the economy," he says. "When I lived in Germany and worked with people from different backgrounds, it was an enriching experience. It's a win-win for everyone."
Tapestry 2022: A Global Detroit Celebration will be held on October 13, 2022 at the Jam Handy in Detroit. Visit https://globaldetroitmi.org/annual-event/ for tickets and more info!