Last month, Global Detroit released another insightful piece of original research highlighting the benefits of building a more inclusive region. From 2017-2018, Global Detroit staff surveyed the housing demands and perspectives of 200 Detroit residents, including immigrant and non-immigrant families. The Immigrant Housing in Detroit report highlights some important opportunities for city, neighborhood, and community planners; community development organizations and practitioners; affordable housing providers; financial services institutions; developers; advocates; and philanthropic investors.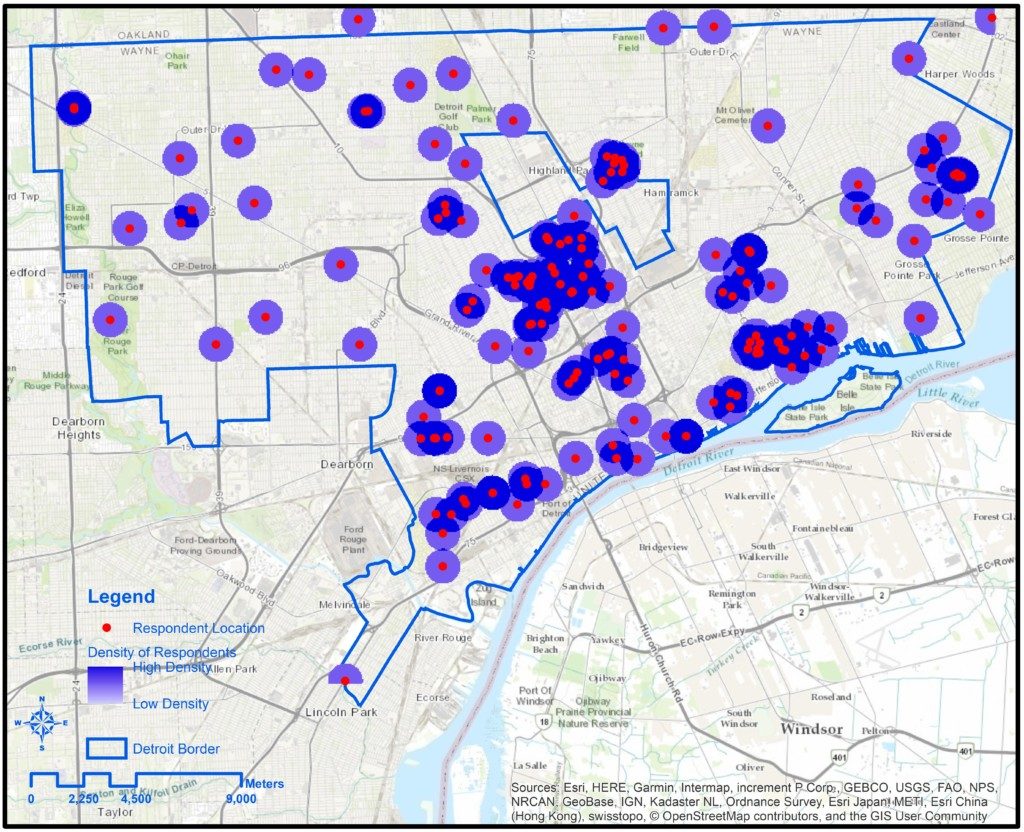 Immigrants surveyed express the same desires to be homeowners as non-immigrant residents, but are less likely to own their home. Census information suggests these immigrant households have slightly higher incomes than U.S.-born residents (although lower per capita incomes—immigrant households benefit from having larger numbers of wage earners). The survey indicates that significant differences in "financial literacy" (particularly as measured by knowledge of personal credit scores and possession of a bank account) exist between immigrants and non-immigrants in Detroit and help explain lower homeownership rates.
Global Detroit's research suggests that investing in programs and resources to build the "financial literacy" of immigrant Detroiters will produce significant opportunities for homeownership and neighborhood stabilization.
Earlier Global Detroit research, done in conjunction with the Fiscal Policy Institute in 2016 and published as the Welcoming Economies (WE) Global Network study "Do Immigrants Present an Untapped Opportunity to Revitalize Communities?" with an interactive online tool also demonstrated that immigrants represent an important and growing market for homeownership in cities like Detroit because more often than not, immigrants represent the only source of significant population growth in America's larger industrialized cities.
To help immigrant Detroiters access homeownership, Global Detroit has concentrated on connecting immigrants to nonprofit homeownership training programs at bilingual partners like Bridging Communities, Inc. and Southwest Housing, as well as with counseling at the Detroit Hispanic Development Corporation. Unfortunately, there are no local bilingual providers serving Detroit's and Hamtramck's growing Arabic or Bangladeshi communities. Moreover, the traditional model of homeownership training doesn't work for many immigrant families for a range of reasons including legal status, lack of experience in classroom learning, or the desire to more expeditiously pursue their homeownership dreams. Some of these barriers impact other low-income families as well.
As a result, Global Detroit has been working diligently with the Detroit Land Bank Authority and through the Wayne County tax foreclosure auction to assist immigrant families in identifying vacant housing that can be purchased, rehabbed, and occupied. To date, we have helped secure over 50 vacant home purchases, including 8 purchases in the fourth quarter of 2018.
Mayra Valle, a single, working mother, is one example. Mayra purchased her home for $4,000 from the Wayne County tax foreclosure auction and was able to pay off the home within a year. She resides there with her teenage daughter and even is able to rent out part of her home for additional income. "It's a victory to be a single mom and to own my home outright," Mayra says. Having worked hard to pay rent for years, Mayra's work with Global Detroit, which provided trusted expertise to help connect Mayra to the opportunity, has helped her provide more stable housing for her daughter, while building equity and wealth.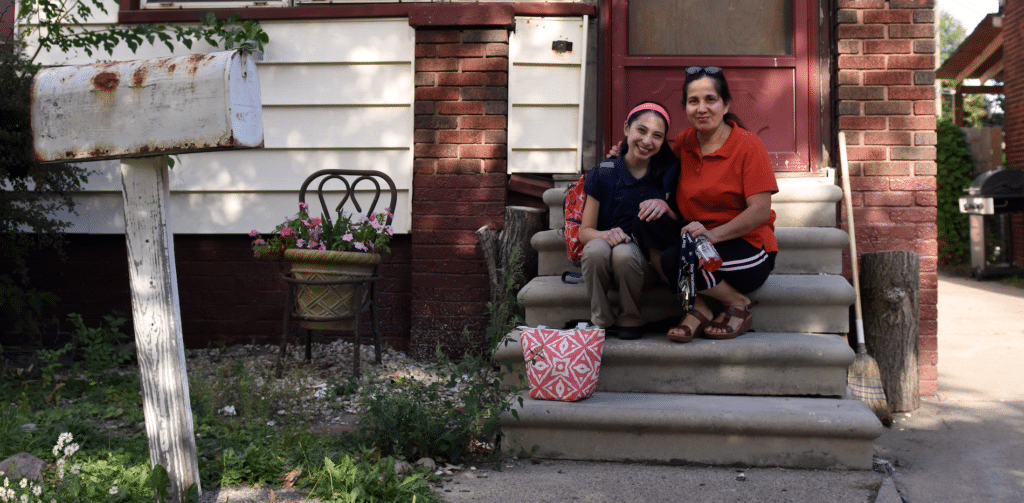 The Immigrant Housing in Detroit study takes the first step toward analyzing the housing demands and considerations of immigrant communities in the city of Detroit so that public, private, and nonprofit sectors can work to meet those demands in efforts to further stabilize Detroit's neighborhoods. We are looking to partner with policymakers, community development corporations, financial institutions, and philanthropy to address the opportunities identified in the study and to provide better access to financial literacy programs and trainings for immigrant communities. If you are interested in working with Global Detroit to tackle this opportunity, please contact Steve Tobocman. By developing a more inclusive model of asset-building and homeownership access, Detroit can greatly increase the stability of its neighborhoods and build a more vibrant future.
Finally, Global Detroit would like to offer a special thanks to our former Americorps member Destiny Williams, whom we shared with the Mayor's Office for Immigrant Affairs through generous funding by DTE Energy Foundation, for her leadership on the housing study. We also are grateful to Augusta Gudeman, our Ford School of Public Policy intern, who helped analyze the data and provide editorial content.